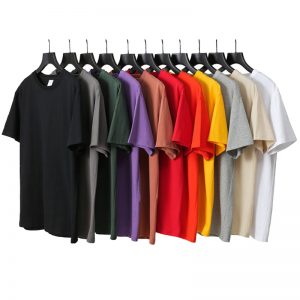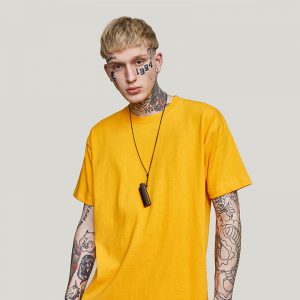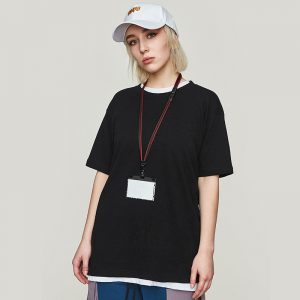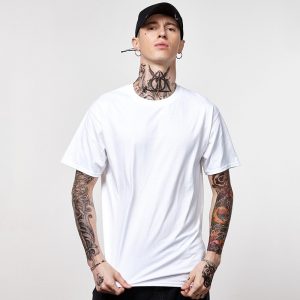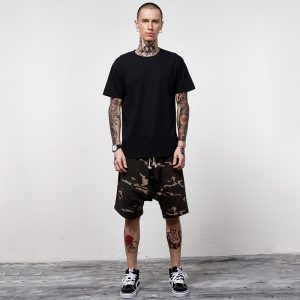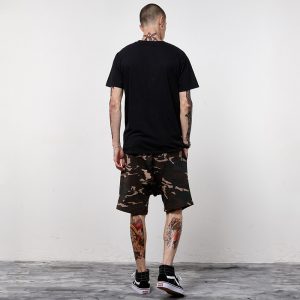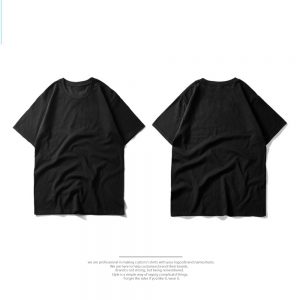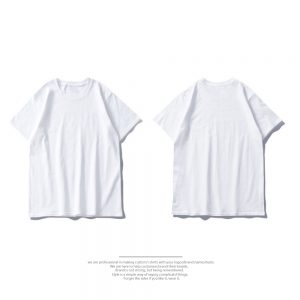 Product Description:
OEM brand logo custom printing t-shirt 100% cotton unisex men t shirts

The sample charge will be refunded after bulk order

Each piece in a plastic bag or accept customer requests

There are different shipping methods you can choose from when place order

We offer drop shipping according to customer's request

Depending on the quantity, Will be 3-15 days after all details are confirmed
T-shirt features
T-shirts are very convenient: easy to carry, easy to wash, easy to buy;
The T-shirt is very comfortable: it is made of cotton or cotton-containing fabrics, soft and comfortable, and unrestrained;
T-shirts are very cheap: the price is popular, so that consumers can accept it;
T-shirts are very beautiful: you can wear them to dance parties, parties, travel and other occasions;
T-shirts should be the spokesperson of human beings: through the patterns directly reflect the spirit of human beings, you can reveal the interests, habits, joys, sorrows, hobbies, etc. in daily life without any doubt, show off your personality, show yourself, or in school celebrations, clubs To meet the needs of individuals and teams in activities, promotion, and shaping of the company's image…
Why do people still wear light T-shirts without prints? People's life rhythm counts every second. People don't want to be constrained by unimaginative suits. People have unique tastes and personalities. But, what kind of T-shirts can people buy? In the night market and street stalls, low-priced T-shirts have rough workmanship and rougher printing. They are veritable "old t-shirts"; mid-range casual T-shirts such as Baleno and Giordano are of good quality. But besides LOGO, it is difficult to have other patterns on T-shirts. You can only choose the color of the T-shirt. After wearing it, you feel that you are advertising the brand for free; there are many printed T-shirts in high-end shopping malls, but Its price has deviated far from the civilian style that T-shirts should have. It is more appropriate than a T-shirt as a boutique clothing.
The news from the international T-shirt market is even more infuriating: the export price of a Chinese-made T-shirt is around US$1; while in the United States, the wholesale price of a T-shirt is US$7-8 and the retail price is US$14~ Around 20 dollars. The huge price difference is due to: the T-shirts made in China are not printed! Americans only need to import white T-shirts from China and print flowers to obtain high profits. This situation is changing because more and more brands are entering the vacant market in China! There are many types of Olympic T-shirts, divided into commemorative T-shirts and torch T-shirts. The Beijing Olympic T-shirts are prepared for the 2008 Beijing Olympics. T-shirt.
Produce their own
T-shirt printing generally uses silk screen printing and hot stamping. Silk screen printing has to be made with one plate first. On the one hand, the cost of a single piece is high. On the other hand, there are restrictions on the color, which is generally up to four colors, so the color is not rich. The advantage of silk screen printing is that it allows the paint to adhere to the T-shirt. Silk screen is generally used for mass production, and individual customization is generally not used. For hot stamping, the sublimation ink (a kind of special ink) is first printed on a special paper with a printer, and then transferred to the clothes by a hot stamping machine. If the clothes are less than 70% cotton or completely If it does not contain cotton (such as a ball jersey worn for playing a ball), the ink can be transferred directly to the clothes. If it is pure cotton clothes or high cotton content, you need to use special T-shirt transfer paper. After printing, this kind of paper will leave a layer of rubber-like things on the clothes. If the transfer paper is good, The glue feeling of the picture is very small. If it is a cheap transfer paper, the glue feeling will be slightly stronger. In a short time, the clothes will not affect the picture after washing.
Cotton T-shirt hot stamping is divided into light hot stamping and dark hot stamping. Light color generally refers to white and some light blue T-shirts, and light-colored hot stamping paper. Good quality and poor quality are generally manifested in the stretched printed part. The poor paper will break when pulled, the good paper will stretch for a long time without breaking, and the time to save the picture is more likely to fade. Dark T-shirts generally use dark T-shirt transfer paper, and the color of the goods is also uneven. The biggest difference between dark and light colors is that the darker color is thicker, and the rubbery feel is heavier. When you sweat in the summer, it will stick to your chest, giving you the feeling of being attacked on your chest.
Print the hot stamping paper with a printer (the ink is a special sublimation ink), and then spread the clothes on the hot stamping machine flatbed, put the printed paper on it, and wait for a while for a personalized clothing. Made it out.
T-shirt design
To carry out T-shirt design, you must first master the basic process of T-shirt printing, but also understand the manufacturer's printing technology level and the T-shirt printing equipment used. For example, T-shirts of colored fabrics have always been printed with water-based glue, but if the producer has mastered the production technology of thermosetting plastic inks, purchases and purchases corresponding equipment (mainly T-shirt printers, infrared dryers, Infrared T-shirt oven, etc.), he can use thermosetting ink to print colored fabric T-shirts. The glue printing and thermosetting ink printing have different requirements for the design of the pattern. The glue can only be used for simple color block pattern printing, and the thermosetting ink can be printed with a screen transition, not only on white T-shirts. Screen printing of primary colors and spot color printing on dark T-shirts. If the pattern designed by the designer does not match the technical craftsmanship mastered by the producer, the printed pattern will not reach the designer's original intention and effect, or even print at all. Therefore, T-shirt designers must be skilled in the T-shirt printing process, especially excellent T-shirt designers will pay close attention to the development of the world's latest T-shirt printing materials and printing equipment and their technical characteristics in order to maximize Quickly adopt the latest scientific and technological achievements to produce novel and unique T-shirts.
In industrialized countries, T-shirt designers are often independent professionals. They set up their own T-shirt designers or companies, and they sell their ideas and designs to T-shirt factories, T-shirt operators, advertising companies and other customers. Such T-shirt design companies often consider three issues first when designing: 1. Customer requirements; 2. Using the latest T-shirt printing technology to achieve unique and colorful artistic effects; 3. Optimal cost and profit margin.
Round neck cotton long-sleeved t-shirt
Color gradation screen printing technology has been popularized and developed rapidly in China in recent years, and screen printing technology has gradually been adopted in T-shirt printing. At the same time, the popularity and competition of computer desktop publishing systems have greatly reduced the production cost of color separation and screening. Nowadays, it is very convenient and cheap to produce color separation and screening. This progress is similar to the advancement of letterpress printing to offset printing in the printing industry. T-shirt designers get rid of the design restrictions of color block patterns (except glue printing) and have a larger creative space, whether it is photo effects or painting effects. The inkjet effect can be easily reproduced on T-shirts through screen printing technology today. This is the advancement of contemporary technology, and it also puts forward the requirements for T-shirt designers to master digital technology.