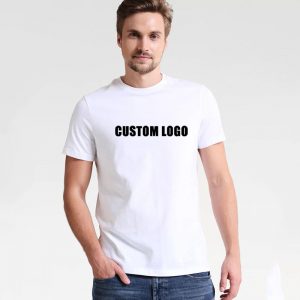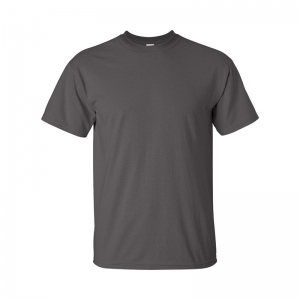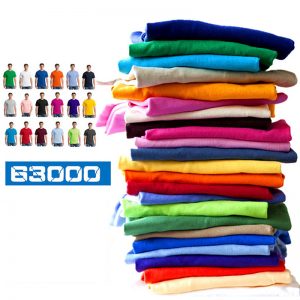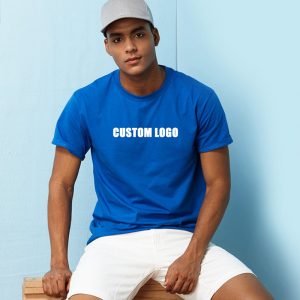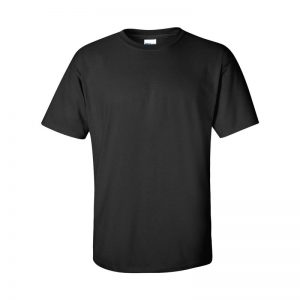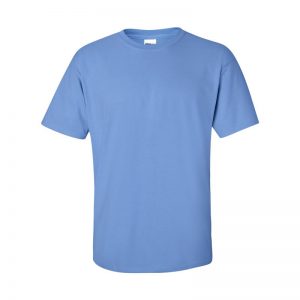 Product Description:
Wholesale China Customized Classic Round Neck Short Sleeve Blank White Plain Custom Printing T shirts
Item
Blank Cotton T-shirt
Style No.
19RST-001-N
Design
OEM & ODM
Fabric
150G/MS COTTON PRESHRUNK JERSEY KNIT
Color
Any colors you want
Size
XS S M L XL XXL
Print
Water based printing, Plastisol, Discharge, Cracking, Foil, Burnt-out, Flocking, Adhesive balls, Glittery, 3D, Suede, Heat transfer etc.
Packing
1pc/polybag , 80pcs/carton or to be packed as requirements.
MOQ
5pcs
Shipping
By sea, by air, by DHL/UPS/TNT etc.
Delivery Date
7-30 DAYS after receiving the payment.
Payment Terms
Alibaba Assurance Order, T/T, Paypal, Western Union, L/C;
T-shirts, also known as T-shirts and T-shirts, are one of people's favorite clothing in spring and summer, especially in the scorching sun and hot summer. T-shirts are natural, comfortable, unrestrained and dignified. It gradually replaced the old pattern of men wearing a vest or undershirt plus a short-sleeved shirt or Hong Kong shirt in social occasions, becoming the seasonal clothing that people are willing to wear. It has become a fashionable dress that men, women and children all over the world love to wear. It is said that the annual sales volume in the world has reached billions, and jeans constitute the most popular and most worn clothing in the world.
Common fabrics:
Polyester cotton
Cotton + polyester, refers to the general term for blended fabrics of polyester and cotton. Generally, there are two classification methods of blending and interweaving. The advantage is that it has good wrinkle resistance and is not easy to deform; the disadvantage is that it is easy to fluff, and with two dyeings, the fabric feels hard. The hand feels soft and thick, and it is not easy to be deformed during washing, but the clothing comfort is slightly worse than pure cotton. The 65% cotton T-shirt fabric is okay, while the 35% cotton is inferior. It is very uncomfortable to wear and easy to pilling.
100% cotton
This is a more commonly used T-shirt fabric, which is very cost-effective. Although it is not like other high-end T-shirt fabrics, which are processed by a special process, it is 100% pure cotton. It still maintains the superior natural characteristics of pure cotton and has good skin-friendliness. , Good air permeability and good moisture absorption. If you have a small budget and want to wear comfortably, this one is a good choice. Of course, some 100% cotton processed by special processes such as depilation and softening are also high-end fabrics.
Cotton + Lycra (high-quality spandex), also known as Lycra cotton
With drape and crease recovery ability, this is an elastic cotton fabric implanted with spandex after the weaving process. It feels good, fits snugly, accentuates the figure, has elasticity, and is especially suitable for close-fitting clothing. In the past two years, it has been used on men's T-shirts. Generally, when making T-shirt fabrics, spandex fabrics can only be treated with light alkali and low temperature mercerizing. This kind of fabric is more suitable for close-fitting fashion style T-shirts, and the skinny will be worse. In particular, it should be noted that this fabric should be treated with anti-shrinkage.
Mercerized cotton
After worsted spinning, high-woven yarn is made, and the mercerized cotton fabric is made of cotton. After singeing, mercerizing and other special processing procedures, the high-quality mercerized yarn is made into smooth, bright, soft and wrinkle-resistant. The high-quality T-shirt fabric made of this raw material not only fully preserves the excellent natural characteristics of raw cotton, but also has a silky luster. The fabric feels soft, absorbs moisture and breathes, and has good elasticity and drape. In addition, it is rich in colors and clothes Comfortable and casual, it fully reflects the temperament and taste of the dresser. Mercerized cotton and double mercerized cotton fabrics are exquisite, and their workmanship and printing embroidery are different from ordinary clothing. It is recommended to find manufacturers who specialize in high-end T-shirts, they are more experienced.
Double mercerized cotton
Using mercerized yarn made by singeing and mercerizing as raw material, pure cotton double mercerized fabric is a pure cotton product with "double burnt double silk". Using the CAD computer-aided design system and the CAM computer-aided production system, we can quickly weave the designed T-shirt fabric. After the grey fabric is singed and mercerized again, after a series of finishings, this high-end T-shirt fabric is produced. The cloth surface has clear texture, novel pattern, bright luster and smooth hand feeling, which is better than mercerized cotton, but it is slightly more expensive due to two mercerizing finishing.
Pure cotton fabric
Features: Hydrophilic fiber, strong water absorption and quick drying. A medium-strength fiber has a tensile strength of 3.5~4.0g/d, but it will increase its strength by 10% when wet, making it a washable fiber. It has good thermal conductivity and no static electricity.
Advantages: a) Absorb sweat and dissipate heat, and the unit price is low; b) Good thermal conductivity and no static electricity; c) Afraid of acid but not alkali, it can withstand the cleaning of strong detergent.
Disadvantages: a) poor stretch elasticity and easy to wrinkle; b) initial shrinkage when exposed to water, the whole piece of clothing will be wrinkled after washing, shrinking or becoming larger in size; c) susceptible to mildew and Infestation by moths; d) Sweat acid will damage cotton, reducing its strength and making it easy to turn yellow.
CVC
Features: 70% cotton and 30% man-made fiber blended.
Advantages: It has the sweat absorption effect of cotton and the appearance of man-made fibers.
Disadvantages: poor touch.
TC (TC Tetoron, stretch nylon)
Material: Polyester fiber POLYESTER.
Advantages: good texture and resistance to sunlight, not easy to deform when washed in water, and good friction resistance.
Disadvantages: static electricity and pilling will be generated, and it will not absorb sweat.
Nylon
Features: Excellent durability, high strength and high friction resistance.
Advantages: smooth surface, high gloss and softness. It has excellent resistance to alkalis and chlorine-containing bleaching agents, but strong acids can damage nylon. Easy to wash and dry, and not easy to wrinkle. Not afraid of moths and mildew.
Disadvantages: it does not absorb water and is prone to static electricity. The resistance to sunlight is very poor.
Lycra
That is nylon, spandex. Lycra, to put it bluntly, rubber bands are added to the fabric to make the fabric elastic. Many cotton fabrics have added 5% to 10% Lycra, that is, spandex. This kind of fabric has a certain degree of elasticity, and the clothes and pants can be tailored to fit better, but there is no sense of restraint, and the wearing comfort is higher. Elastic fiber is not cloth, but a component of cloth.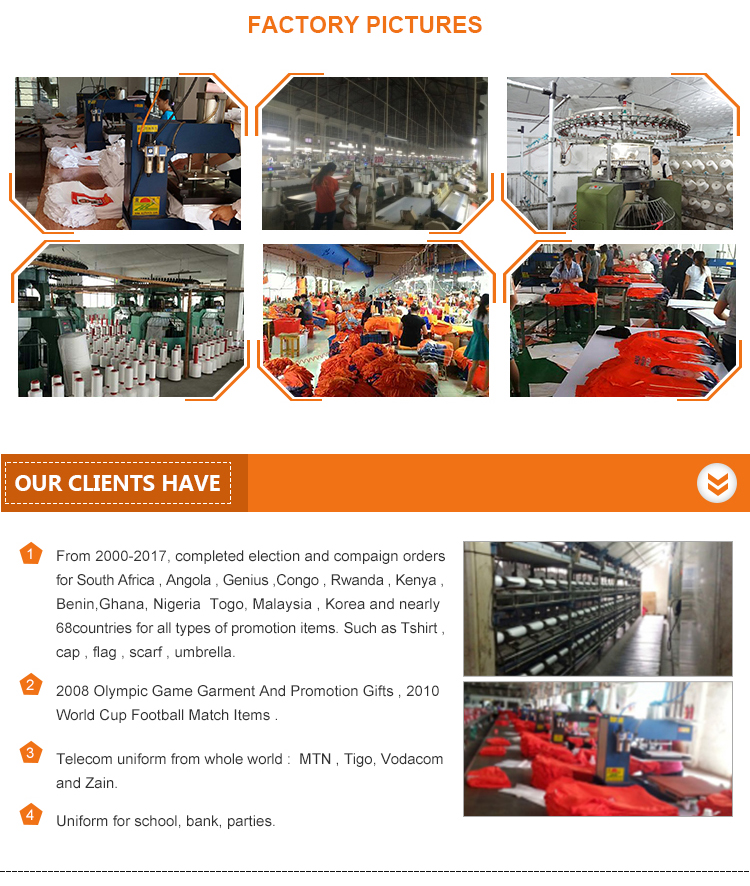 Product Process: