Clothing label is an expression of intangible assets of a brand and a company. It is an iconic mark or pattern that a company allows consumers to make in order to identify the brand. There will be a washing logo label inside each garment, with many patterns on it, and we can also customize the label pattern according to customer requirements.
There are many types of clothing logos, but the following categories are often used:
1. Trademarks. Also known as cloth label, woven label. Mainly used for leading labels or other decorations.
2. Hang tags. Also known as Pai, playing cards. Mainly used to describe brand characteristics.
3. Rubber stamp. Or called the drop plastic chapter. Used for chest markings, etc.
Fourth, the PVC chapter. General plastic products can flexibly shape various images.
5. Reflective badges and reflective materials have a strong reflective effect and can be decorated.
Sixth, three-dimensional chapter. The special printing machine prints the reflective lattice pattern eight times to form a three-dimensional pattern.
Seven, hanging tablets. Also known as the bell. Mainly used in high-grade suits, fashion, etc.
8. Webbing. There are Taiwan wooden shuttle webbing, reflective webbing, nylon, cotton herringbone belt and so on.
Customized label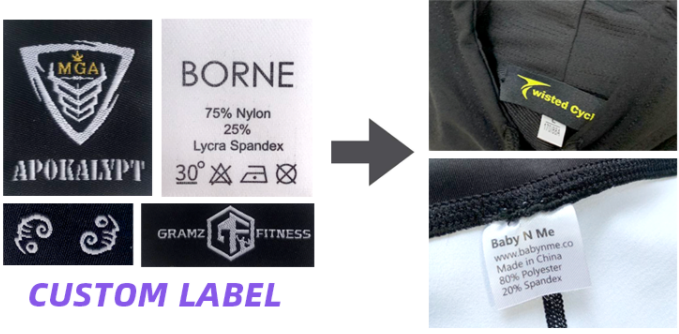 Customized hang tags&Blank hang tags with your logo sticker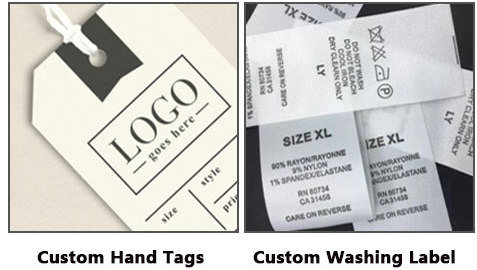 Custom neck label ,tape with your design , fold bottom tag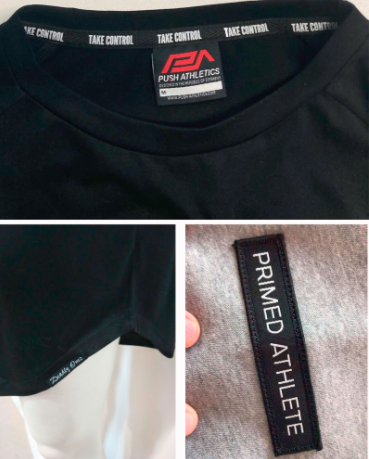 Custom woven label on neck , near to bottom Custom woven Patches on sleeve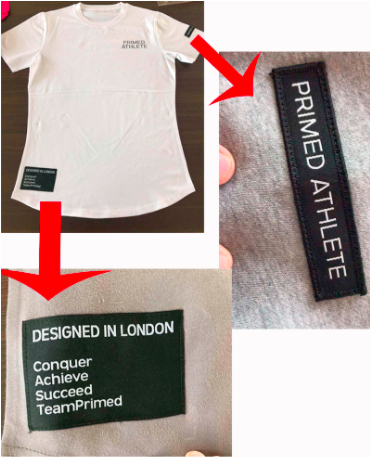 Pictures of our sweatpants with lable for your reference